PAC Members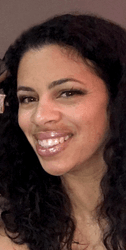 Ashley Schmit is a single mother who lives in Lincoln, Nebraska. She takes great pride in providing a loving home to her five children and positive guidance in their lives. The skills she brings to the Parent Advisory Council are excellent communication skills including being a good listener proficient in active listening. She is also a natural, dependable leader with problem-solving talents, open-mindedness and a willingness to learn. Summing up her parenting philosophy is this quote from Bob Keeshan: "Parents are the ultimate role models for their children. Every word, action, and movement has an effect. No other person or outside force has a greater influence on a child than a parent."
---
Krista Meyer - Krista and her husband Paul and have been married for 10 years and have three active, hardworking, and determined boys. She grew up in a small community in western Nebraska and earned a bachelor's degree in Human Relations from Doane College.
Krista has spent the last eight years researching, navigating, and advocating for ways to provide our neurodivergent sons with a quality education and life. She strongly support hands-on and play-based learning. "I don't feel children should be pressured by a developmentally inappropriate educational system. The Nebraska Parent Advisory Committee will aid in creating much needed change within Nebraska and our school systems, I am very excited to be a part of this team!"
---
Rae Bigelow has known the child welfare system as both a child and as a mother. She entered the system at age 12, aged out of care at 18, and became a teen mother 4 months later. Her own child was removed at age 5 months, but 2-1/2 years later she regained legal and physical custody of her child . Since then, she has had 4 more children, with one of those children in and out of hospitals over the last 3 years.
With her experience of 7 years feeling locked up in the system, to being locked back down as a mother of a child in the system, Rae has devoted the last 10 years to advocating for children and to finding ways to make changes to that system. "Children are our own guides to them, we all struggle being the best parent we can be. With a system and a community to help guide us as parents, we can remove those struggles to be better than our own parents."
---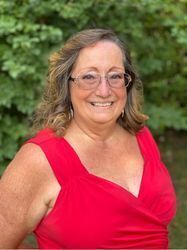 Kim Merriman was born in South Carolina and raised in Virginia. Kim moved to Millard, Nebraska when she was 12. As an adult, she has lived in Florida, Iowa, and Kentucky before coming back to Nebraska.     
While raising 3 children, Kim started doing community service. She was an active member of the Jaycees from 1994-2000, including holding several offices and a 2-year term as President. She also served on the local S.I.D. (water board) from 1996-2007, and on the South Sarpy School Board from 1999-2007.
In 2015, Kim married her Jr. High sweetheart and they serve on the Millard Days committee together.
In 2017, Kim was given guardianship of her granddaughter and was also a kinship caregiver for another granddaughter from 2020-2021. With her experience caring for her granddaughters, Kim has become a passionate proponent for the many grandparents caring for grandchildren. She is using her voice to advocate for more help from the state in supporting these grandparents and helping them navigate the child welfare system.